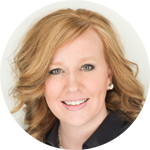 I grew up in the Stevens Point/Plover area my entire life, and I love it here! The people in our community are so wonderful. It's amazing how much we are all willing to help one another. That's why I have decided to stay here and raise my family.
I have a 7 year old son, who is my everything. He keeps me on my toes, whether it's baseball in the spring or football in the fall. There's never a dull moment in our house! In our free time, my family and I are big campers. We love to travel around Wisconsin checking out different camp grounds, and enjoying all the fun activities in the area.
There's nothing more enjoyable then sitting around a campfire with family, and friends. That's my happy place!
I started in customer service as a teenager, and decided that's my calling. Thirteen years later and here I am. I love helping others, and meeting new faces. There is nothing more rewarding then helping someone out.
I'll be here to greet you when you walk in the door, I can't wait to meet you!