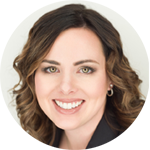 Born in the Amherst area and raised in the Wisconsin Rapids area I have always had a love for small town living. It's a wonderful feeling to know a large number of people in the community and to have family close by.
After playing competitive golf at the University of Wisconsin Madison and completing my Bachelor of Fine Arts-Graphic Design, I ventured home to learn the art of insurance and sales from my Dad, Phil.
I have been a proud team member of Community Insurance since 2008 and a Certified Insurance Counselor since 2015. I became a partner with Dale Bestul in the agency in 2015. I love being out in the community and meeting new people. I serve on the Board of Directors for the Image Group of Wisconsin, co-chaired the fundraising campaign for the 2017 United Way of Portage County which raised over $3,000,000, am an ambassador for the Portage County Business Council, spent 5 years coaching golf at the local branch of the University of Wisconsin, and participate in the Golden Sands Home Builders Association. In 2018 I proudly started serving on the board of directors for the International Bank of Amherst.
In 2016 I started Robert's Rendezvous, a non-profit, after the death of my brother Robert in 2015. Robert passed away from mesothelioma which is caused by asbestos. Giving back to the community that embraced and took care of my family during the worst time is a top priority. In 2 short years the annual event has given back over $50,000 to the local community through scholarships and grants all in memory of Robert. I have also spent time in Washington DC lobbying for the ban of asbestos and telling Robert's story.
I love to travel and will jump at the chance to fly somewhere warm, especially if I can play golf! My favorite part of traveling is to visit restaurants in cities that have been featured on Diners, Dives and Drive-Ins! I thoroughly enjoy cooking and baking while entertaining family and friends!
I am married to my husband, Justin, and we have two children. Family business is alive in our household, my husband is involved in his family business too, Blenker Companies.
"Close your eyes and tap your heels together three times. And think to yourself, there's no place like home." –Glenda the Good Witch, Wizard of Oz