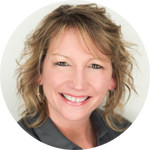 I have lived in the Amherst area for most of my life and love the small town concept. I've been in the insurance business since 1998. I was supposed to start off part-time so I could spend more time at home with my kids, needless to say I have been full time since I started. Before that I worked in the banking industry for 6 yrs, just a block down from our office.
I have two wonderful teenagers that keep me busy and on the run. My son Shaun Michael keeps me going with bowling, snowboarding and wake boarding. My daughter Brittany Rae, pulls me in another direction to basketball from Great Northwest to school ball. She also is involved in volleyball and softball.
When I'm not busy enjoying my kids activities and getting bleacher butt, I love spending time on the water (which is my HAPPY PLACE) boating and soaking up the sun. The most important thing is spending time with family and friends. I also enjoy any outdoor activities and relaxing with a good book or movie.