Ordinance or Law Coverage, Simplified
You've probably heard the term Ordinance or Law Coverage when referring to commercial property insurance, but you may not know it can also be a part of your homeowners insurance policy. Today's blog post breaks down the details of Ordinance or Law Coverage so you can better understand what it's all about and why it's smart to have it.
What is it?
Ordinance or Law Insurance covers the cost to rebuild your home if it's been destroyed by a natural disaster, fire, or any other unexpected event. It also covers the cost to upgrade your home to ensure it meets the most up-to-date and secure building codes after a loss. All homes are required, by law, to meet a certain set of standards. Ordinance or Law Coverage serves as your safeguard to ensure your property is up to code. Your home is one of your largest assets and biggest investments, so taking the right steps to protect it is necessary.
Why is it so important?
In the event of a loss, rebuilding your home to meet the most current codes or demolishing its remains could increase your costs up to 50 percent. Many communities have laws that impact the reconstruction of damaged homes, and unfortunately, these laws change frequently. When you experience damages to your home, ordinances mandated by your community may add to your out-of-pocket expenses by increasing the cost to repair, upgrade, or tear down your home. Having Ordinance or Law Coverage will protect you from these increased costs caused by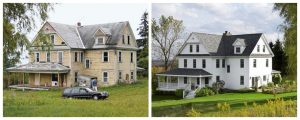 local regulations.
Things to consider…
Assessing the age of your home is important when determining your need for Ordinance or Law Coverage. If you own an older home and endure a loss, it's likely you'll need several upgrades to meet current building codes. This is something you'll want to prepare for ahead of time.
It's also important to assess your location and the risks your immediate surroundings may pose to your home. Do you have several large trees on your property that could fall onto your home during a storm? Is your property prone to flooding? Is your home especially susceptible to damage from high winds? Is your roof, electrical, plumbing, and exterior up to code? There are a lot of questions to ask yourself regarding this issue, and covering your bases before enduring a loss is the smartest, safest route.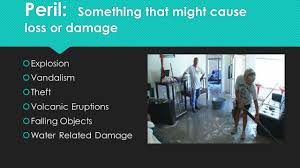 Talk to your agent today about the best policies for you and how you can save yourself thousands of dollars down the road. Remember, the worst time to act is after the damage has already been done.