Summertime always seems to fly by, and the anticipation of a new school year begins to consume us as soon as August hits. Today's blog post highlights some of Wisconsin's most popular tourist attractions so you can squeeze in a few more summer-fun days before the whole family gets back to business.
1) Plan a trip to Wisconsin Dells
This destination may seem obvious, but as a child, I collected numerous fond memories of my days at Wisconsin Dells. If you haven't already visited the area's multiple attractions this summer, now would be a great time. Wisconsin Dells offers something for every age, ability and interest. You can plan for a day-trip and visit a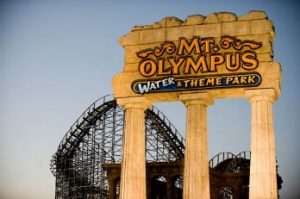 waterpark or amusement park, go mini golfing, tour the area's natural wonders, go shopping on the main strip, and choose from a wide array of themed restaurants for a fun family meal (and that's just the beginning). Or, you can book a stay at one of the premier hotels and resorts for a weekend full of waterpark adventures and entertainment for the whole family. No matter your ambition, Wisconsin Dells will not disappoint. Remember to visit the Stevens Point Parks and Recreation Department for huge savings on tickets to Noah's Ark and Mount Olympus!
2) Visit Old World Wisconsin
Old World Wisconsin brings education and entertainment together for an unforgettable experience. Located in Eagle, Wisconsin, the attraction is comprised of several original, historical structures dating back to the 19th century. The immigrant farm landscapes, forest paths, folk architecture and hands-on experiences are sure to charm all visitors. Tour the site and all of its old world wonder, take part in cooking methods once used by pioneers, attempt domestic chores, create arts and crafts from the "olden days", play popular outdoor games from the time period, witness farming practices, and view the beautiful heirloom gardens. Currently, Old World Wisconsin holds the title for the world's largest rural life museum! This attraction is a must-see for all families.
3) Visit a State Park
Wisconsin is full of state parks and preserved natural beauty. The best way to appreciate our pristine surroundings is to get out and enjoy them with our families. Well, search no further! Use the following list compiled by Travel Wisconsin to best determine which parks to visit this summer: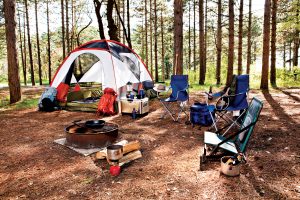 Best Hiking Trails- Amnicon Falls State Park and Willow River State Park
Best Views- Big Bay State Park and Kohler Andrae State Park
Best Camping- Perrot State Park and Rock Island
Best Swimming- Big Foot Beach State Park
4) Go to House on the Rock
This attraction is unique for many reasons; its architecture, history, endless discovery, and views. Children and families will spend hours exploring the grounds and imaginations will run wild. Located in Spring Green, Wisconsin, House on the Rock is a privately owned property built on top of Deer Shelter Rock. The attraction offers several uniquely themed exhibits and opportunity for exploration. As said by visitors, House on the Rock is "utterly nutty, "fantastic," and "magical."
5) Explore Cave of the Mounds
Cave of the Mounds is a natural limestone cave located near Blue Mounds, Wisconsin. It's known as the premier cave in the Upper Midwest and the "jewel box" of major show caves. Visitors follow a lighted walkway through the attraction to view stunning and colorful crystal formations unlike anything else in our region. Tourists also enjoy the park's Gemstone Mine, Butterfly Gardens, Fossil Dig, and hiking/biking trails. This natural wonder is a must-see!
6) Head Up North
Northern Wisconsin is known for its captivating views, picturesque towns, and summertime charm. Enjoy hiking, biking, fishing, camping, shopping, and relaxing in a number of areas! To name just a few; Minocqua, Eagle River, Madeline Island, and all of Door County. Choose from an abundance of attractions and experiences to make your last month of summer especially memorable. Attend a pow-wow, take a ferry ride, embark on a kayaking tour, and enjoy the great outdoors. As you can see, the options are endless in our beautiful home state.