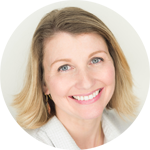 I grew up in the Northwoods of Mercer, Wisconsin where I loved sports, the outdoors and the small town living. I joined the Wisconsin Army National Guard when I was 17 and served 7 years as an engineer. I went to college in Marquette, Michigan at Northern Michigan University and have a BS degree in Health and Fitness Management.
While serving in the Guard, I met my husband who is a native of Marion.
We are blessed with two young children, a 7 year old girl and a 2 year old boy. They keep us busy and make our lives complete. I enjoy hanging out with family and friends, gardening, scrapbooking, sports and cooking.
I love being outside in every season whether it's hunting, enjoying the woods or water. My husband and I just moved to Waupaca in August. We love the small town atmosphere and the big hearts of its residents. I have always had a desire to help people and being a positive contributor to my community.
I look forward to meeting new people and serving this great region.