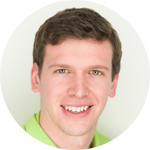 I was born and raised in Amherst, WI. Growing up I always had a passion for playing and attending sporting events with my parents and my older brother. After graduating from Amherst High in 2011 I began college at Minnesota State University – Mankato where I pursued a degree in Biochemistry.
Shortly after I transferred to University of Wisconsin – Eau Claire and a couple years later transferred closer to home to University of Wisconsin – Stevens Point.
After many major changes I decided to take a break from college. My interest in working at Community Insurance & Associates started with a talk from my Grandpa Phil, who encouraged me to look into the insurance industry where he had/has a successful career.
I began my career here in April of 2016 and have since been licensed in Property and Casualty to help you with your insurance needs. 

On my free time I'm always looking for something fun and exciting to do with friends and family. Campfires, boating trips, playing ball, and attending concerts take most of my time. I'm also an adrenaline junkie!
I enjoy doing activities others might find crazy like skydiving, riding a bull, and I hope to soon add bungee jumping to that list!